At JANA we provide considered and responsible advice, delivering superior long-term investment results. We bring an unprecedented breadth of talent, global research, analysis, deep insight and innovative thinking to the table.
As a fully management-owned asset consultancy, we use our structure, processes, tools and our diverse group of industry professionals to help clients unlock opportunities. Our consultants hold dual research and client consulting roles, ensuring that those undertaking the research have a deep understanding of how it's delivered and applied.
First-hand knowledge, gathered from thousands of research meetings, conducted across the globe, inform our consultants and subsequently our clients, at every step.
For over 35 years, JANA has provided customised global consulting to Australian and New Zealand investors looking for a competitive edge.
That's Depth with Difference.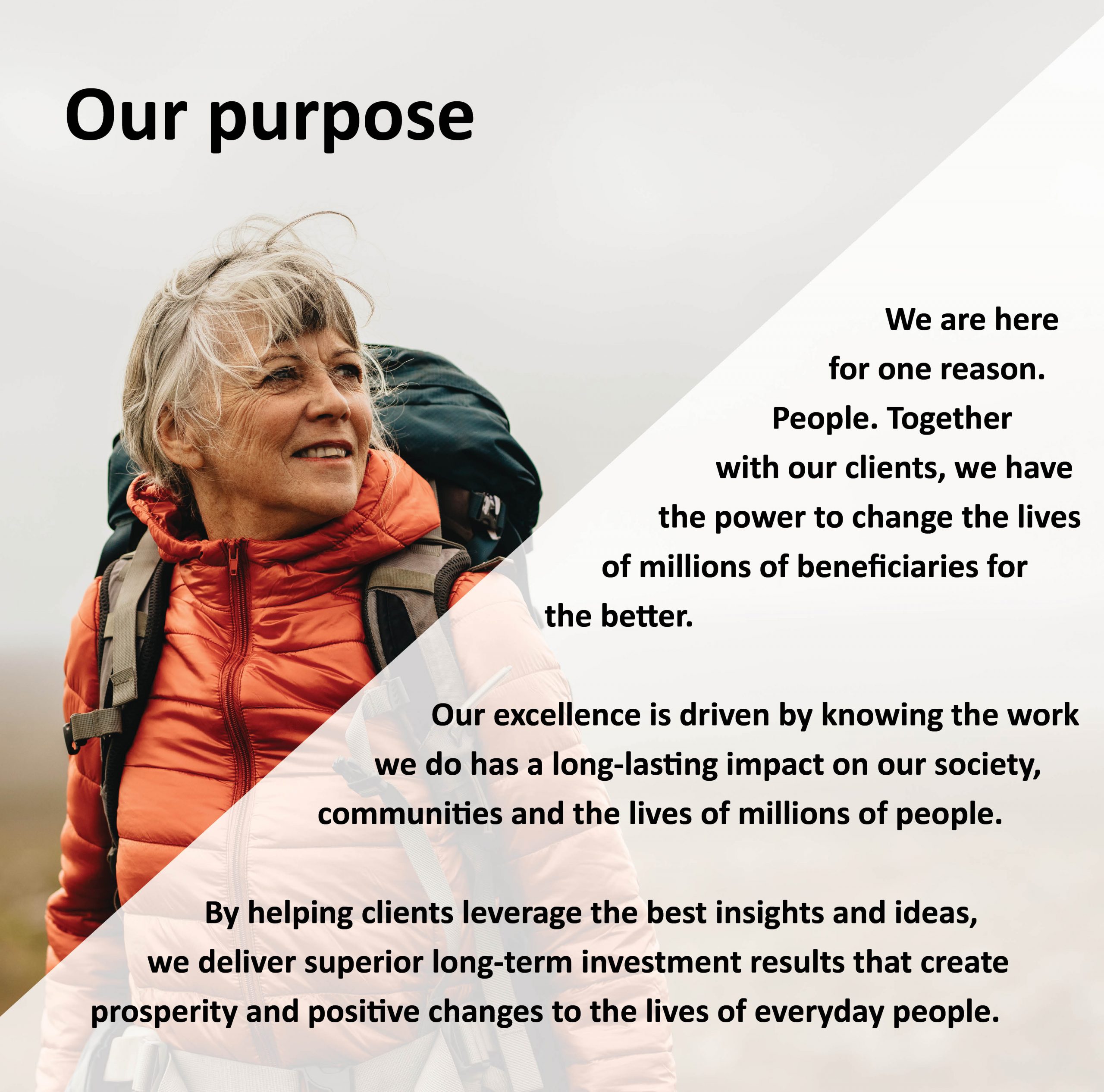 Click here for more information on JANA's investment philosophy and sustainability beliefs.
Sustainable practice is always best practice.
Corporate Responsibility

At JANA, we believe that together with our clients we can make a real difference to millions of everyday people's lives. Part of that belief is not just focused on financial prosperity, but on the society we operate in and the planet we live on.

Being future focussed informs all we do, from limiting our environmental impact, to helping less fortunate communities prosper alongside us. We are committed to making a real difference to our clients, employees, local communities and wider society.

Ensuring ethical and responsible corporate practice.
As a business ourselves and in conjunction with our suppliers, we are committed to operating in an open, honest and ethical manner. This includes identifying and mitigating any risks of human rights abuse within the supply chain as well as a zero tolerance towards all illegal and unethical business practice.
To protect our environment we continuously take actions to minimise our energy and emissions and waste to landfill. We are committed to taking steps to minimise our environmental impact including achieving carbon neutral certification under the Climate Active standard.
To build prosperous communities by bringing the passion, knowledge and skills of our people together to support a number of charities and causes.
Supporting a thriving workplace. We are committed to a healthy, happy and diverse workplace.

Environmental, Social and Governance

As the world moves forward so does a need for navigating the Environmental, Social and Governance (ESG) space. We believe that ESG factors should be considered as part of a robust investment management framework.

ESG factors can impact investments over the long term and should be managed with care and expertise.

We hold an in-depth level of experience and expertise in this area and can help you move forward and prosper, in an ever changing and evolving world. We believe that effective stewardship is vital in enhancing potential long term, sustainable returns and we see this stewardship as a responsibility of the utmost importance.

JANA takes an integrated approach to the consideration of Environmental, Social and Governance factors. We consider the broader impacts on your investment portfolio and any conflicting objectives you may face. The breadth of our client base has enabled us access to a broad range of approaches and the ability to benchmark yours against others.

Deep relationships with service providers and investment managers allows us to leverage the insights of those leading the way in this space.

We can assist in some of the following ways.

Education and keeping you up to date with ESG industry developments.
Helping you form your ESG / sustainability beliefs.
Translating your beliefs into policies.
Ensuring your policies have a clear implementation framework and the options available to you.
Monitoring, measurement and reporting.

Climate Change

JANA believes that the scientific analysis which identifies post-industrial revolution greenhouse gas emissions as the dominant cause of climate change is long standing, widely accepted and compelling.  The physical and statistical evidence of climate change and its link to the rising atmospheric concentration of greenhouse gas emissions is overwhelming in our view.

We believe that climate change presents an emerging systemic financial risk that is likely to impact the returns of risk assets. We also believe that an inevitable transition towards a less carbon intensive global economy will present intermediate term and longer-term financial risks and opportunities for investors.
Given this, we believe investors should take the appropriate steps to integrate climate change considerations into internal governance frameworks and investment process.

Whilst acknowledging that investors will be at different stages of the process, we do believe that over time investors should look to:

Ensure adequate education and training;
Review investment beliefs as well as climate change-related disclosure;
Include climate scenario analysis in investment strategy considerations;
Review investment management capabilities;
Understand underlying exposure to climate change; and
Potentially look to hedge some of these risks and target investments that benefit from the transition to a lower carbon economy.

We look forward to furthering our research and continuing to work with investors to thoughtfully manage climate related risks and opportunities.