What we believe
We recognise that we have the power to make a real difference to the lives of millions of people for the better. This is both a privilege and a responsibility which provides us with purpose.
To deliver investment returns we need a sustainable environment and society. Accordingly, we hold ourselves accountable for the impact we have on the environment and society.
We believe that a system-wide approach, considering the broader picture, will deliver better investment and real-world outcomes over time.
While JANA has its own sustainability beliefs our research enables us to assist clients in achieving their own unique sustainability goals.
We understand that the immense challenges to our physical and social environments are everyone's responsibility to solve, and JANA will play its part.
Together, we believe we can make a substantial and meaningful contribution to our clients, their beneficiaries, and our society.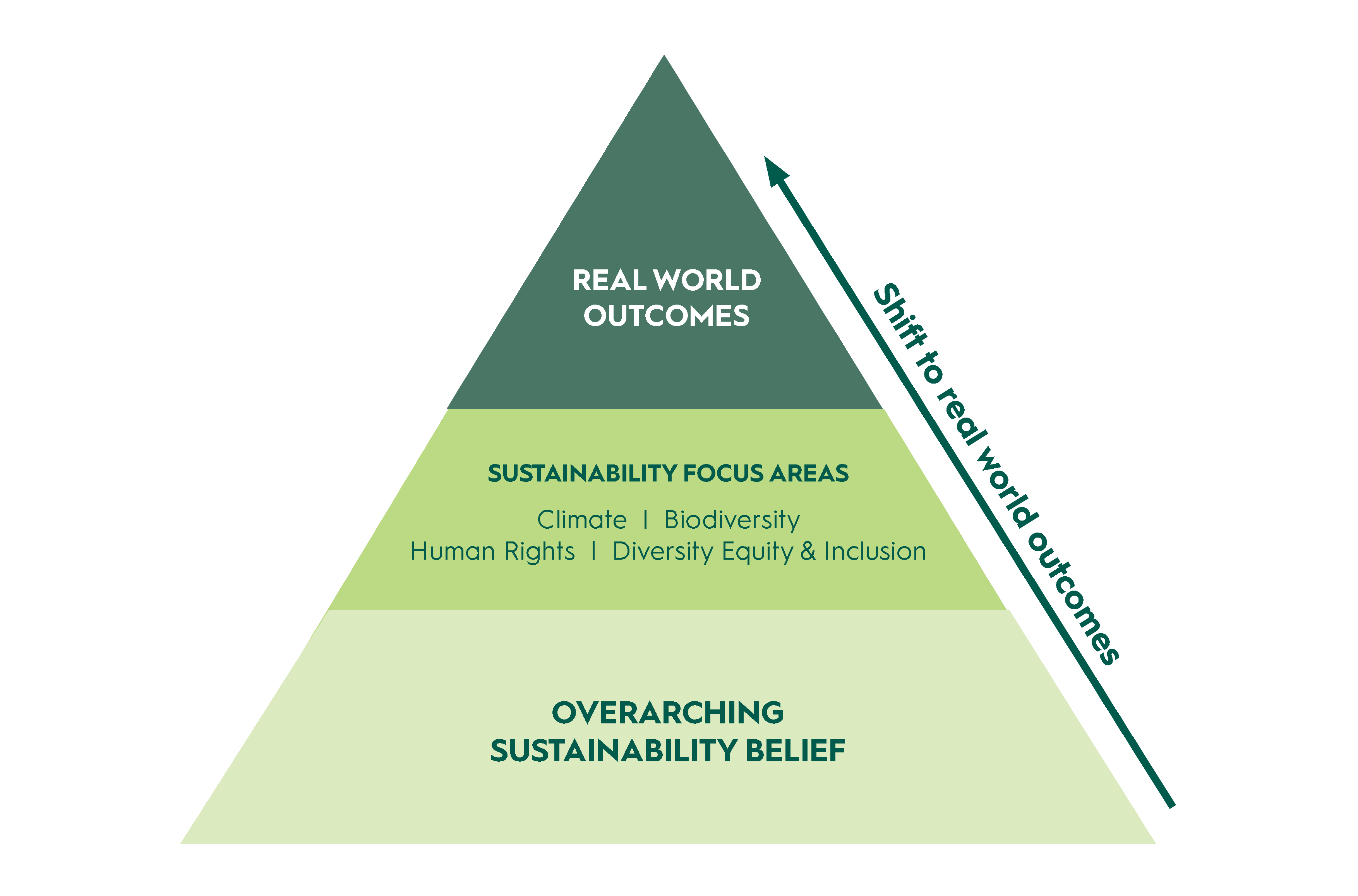 JANA's Sustainability views
Physical Environment

We recognise that our physical environment faces unprecedented challenges and that we should be part of the solution. Not only because it will deliver better outcomes for our clients, their beneficiaries and society but because it is the right thing to do. We remain focussed on the interrelated challenges of climate change and biodiversity loss.

Climate Change
JANA agrees with global scientific consensus that climate change must be addressed with urgency and ambition. Our research and scenario modelling indicates that economic growth will be harmed by inaction and that investors should build climate aware portfolios. In alignment with this view, JANA is proud to be a part of the Net Zero Investment Consultants Initiative that spans both our corporate footprint and our investment advice.

Biodiversity
We also recognise that biodiversity loss is occurring faster than at any time in human history. The world simply does not have enough natural capital to last the century if we continue to consume at the current rate. JANA is on the journey of taking action to limit biodiversity loss. We are committed to maturing our approach as biodiversity data and investment opportunities become more sophisticated.

Social Environment

Fundamental to JANA's purpose of changing the lives of millions of people for the better is supporting the global societies in which we operate, and our clients invest. We want to see a world where everyone can lead a dignified life in safe and inclusive societies. Our areas of focus are:

Human rights
We support the Universal Declaration of Human Rights. We do this by applying a human rights lens to our decision making. An example of this is modern slavery. It is shocking to see instances of modern slavery increasing even despite increasing awareness of it. By applying the lens of the right not to be enslaved to our supply chains and investment advice, we can take practical action to support the Universal Declaration of Human Rights. We are constantly challenging ourselves to broaden this lens.

Diversity, Equity and Inclusion
We believe that valuing and respecting individuals for their unique experiences and perspectives, whilst maximising their opportunities and potential, empowers us to have an enduring impact on society and the lives of millions of our clients' beneficiaries for the better. JANA considers that a diverse, inclusive culture provides a strong foundation for sustainable, high performing investment organisations. We communicate and encourage this in our interactions with investment managers.